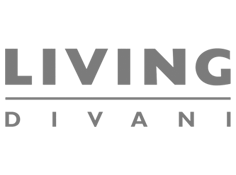 Perfect, harmonious proportions and a feeling of understated luxury. Made in Italy. Since 1969.
www.livingdivani.it
Perfect, harmonious proportions and a sense of understated luxury: distinguishing features of Living Divani. Established in the early 1970s, Living Divani is a family run company known for its signature upholstery items. Over the past 20 years, Lissoni and the Living Divani team have developed a comprehensive and diverse range of sofas, armchairs, beds, tables and complements, that together form complete living environments.
Harmony is the hallmark of Living Divani. Distinguished by its attention to proportion and symmetry and emphasis to the aesthetic of continuity.
Designers :
Victor Carrasco Piergiorgio Cazzaniga Marten Claesson Claesson Koivisto Rune Christopher Coombes Annalisa Dominoni Mario Ferrarini Christiana Giopato Marco Guazzini Harry & Camila Junya Ishigami Kasch Kasch Studio Lero Koivisto Shiro Kuramata Arik Levy Piero Lissoni David Lopez Quincoces Massimo, Mariani Misto Paolo Lucidi Luca Pevere Benedetto Quaquaro Francesco Rota Ola Rune Studio Juju Victor Vasilev