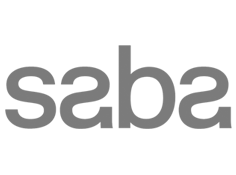 Harmony and creativity for perfect living.Made in Italy. Since 1988.
www.sabaitalia.it
The selection of excellent materials underpins each new project. What distinguishes Saba is its unmistakable style in combining each shape with the poetry of its colours and the material of its textiles. Each collection has its own distinctive nature and design, so that the various models can be shaped and adapted to ergonomic requirements.
Saba Italia designs contemporary sofas, armchairs, complements & garden chairs using harmony and creativity all made in Italy.
Designers :
Sergio Bicego Paolo Grasselli T.S.P. Emilio Nanni Serena Confalonieri Enzo Berti Serena confalonieri Sergio Bicego Marco Zito