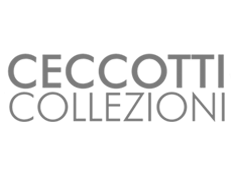 Wood and wonder come together. Made in Italy. Since 1956.
www.ceccotticollezioni.it/
Supple craftsmanship is evident in every object, a passion piece hard-carved with attention to detail, history and tradition. Using time and labor intensive methods, simple strokes build up into complex constructions and distinctive designs. Naturally hip, Ceccoti Collezioni is sustainably manufactured too; it uses wood in accordance with the life cycle of trees and supports environmental efforts like recycling, reforestation and reducing energy costs.
Sculptural in their idiosyncratic shapes, biomorphic curves meet sleek silhouettes in items that add whimsy to function.
Designers :
Francesco Maria Andrenelli Todd Bracher Giusepe Casarosa Massimo Castagna Vencenzo de Cotiis Studio Drift Andre Dubreuil Noe Duchaufour Lawrence Jaime Hayon Roberto Lazzeroni Luca Martorano+Mattia Albicini Fabrizia Scassellati Christophe Pillet